Use Excel to Solve Data Science Problems
STARTS ON: 
July 15, 2023 7:00 PM (IST)
ENDS ON:
July 15, 2023 09:00 PM (IST)
VENUE: Online   DURATION: 2 hour
This is a great chance for anyone who wants to learn some of the fundamentals of data manipulation and visualization in Excel.
You can make better business decisions with the help of data visualizations you create once you learn how to clean and transform data. Our masterclass will teach you the fundamentals of data wrangling and transformation so that you can easily transform raw data into information that can be put to good use.
Our masterclass is great for anyone who wants to learn how to use Excel to make data-driven decisions, whether you are looking to advance in their current field or switch careers.
Improve your data science knowledge by joining (name of instructor) on 15th July, 2023 from 7pm to 9pm.
Improve your data science knowledge by joining Suraj Kumar on 15th July 2023 from 7pm to 9pm.
What You Will Learn From This Session
Use Excel's built-in tools for data manipulation and cleaning.

Data wrangling, or the process of converting raw data into a usable format

Data visualizations to guide business decisions
Senior VP- Data Science
ex-Senior Engineering Manager
About Education Nest's Data Analytics and Visualization with Excel Training Course
Advanced Excel training from Education Nest gives people the skills they need to become more efficient at data analysis and reporting tasks. This lets them do their work faster and more accurately. Many companies need professionals with advanced Excel skills. Completing our advanced Excel course will help people stand out on the job market and increase their chances of getting new jobs.
Notably, 81% of businesses around the world use MS Excel in all of their departments, and 750 million people use it around the world. This makes MS Excel the best tool in the world for tasks like analyzing data and making reports. By taking Education Nest's advanced Excel course, people can improve their Excel skills and improve their chances of getting a job.
Our next batch is commencing on 5th August, 2023. Enrol now!
A uniform, adaptable, and industry-approved curriculum
Live Classes Taught by Experienced Professionals
Guided 1:1 Mentoring from known Industry Professionals
Hands-on Learning along with real life case studies
Dedicated career counseling and contant student support
Aspiring group of Learners and Alumni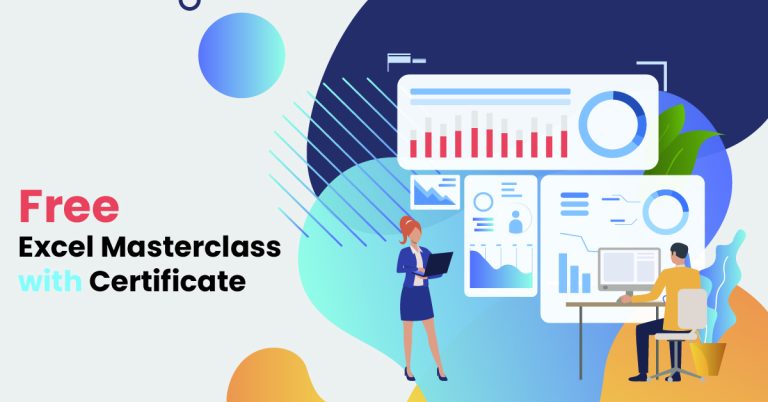 Sorry! There are no upcoming events at the moment